published : 2017/11/05
Categories : main
Evaporative cooling systems (Media & Fog) cannot be used in humid regions as their effectiveness is low. To encounter this problem, Cooling system based on chillers could be used in these areas. Compression and absorption type chillers can be applied for cooling the inlet air depending on site condition, Turbine type, etc.
Absorption type Chiller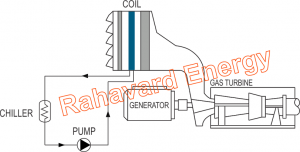 Compression type Chiller
Rahavard Energy  co. offers TESTIAC technology on behalf of its European partner, APINA co. The TESTIAC system (Thermal Energy Storage for Turbine Inlet Air Cooling) is a technology in which APINA is pioneer in both its conception and its introduction in the energy sector.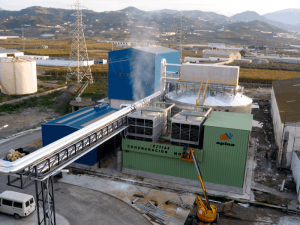 This technology can be implemented with both compression and absorption systems and is particularly useful to increase the power output of a power plant during peak hours. This technology consists in storing cooling energy during 24 hours per day, which will be used to cool the turbines inlet air during the required hours.
APINA is accredited with the completion of the largest refrigeration system using TESTIAC technology. (Click to download)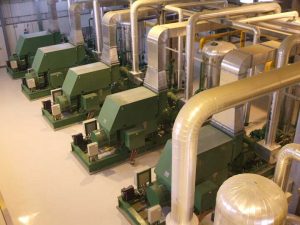 TESTIAC