Rahavard Energy participated in the 7th National Gas Turbine Conference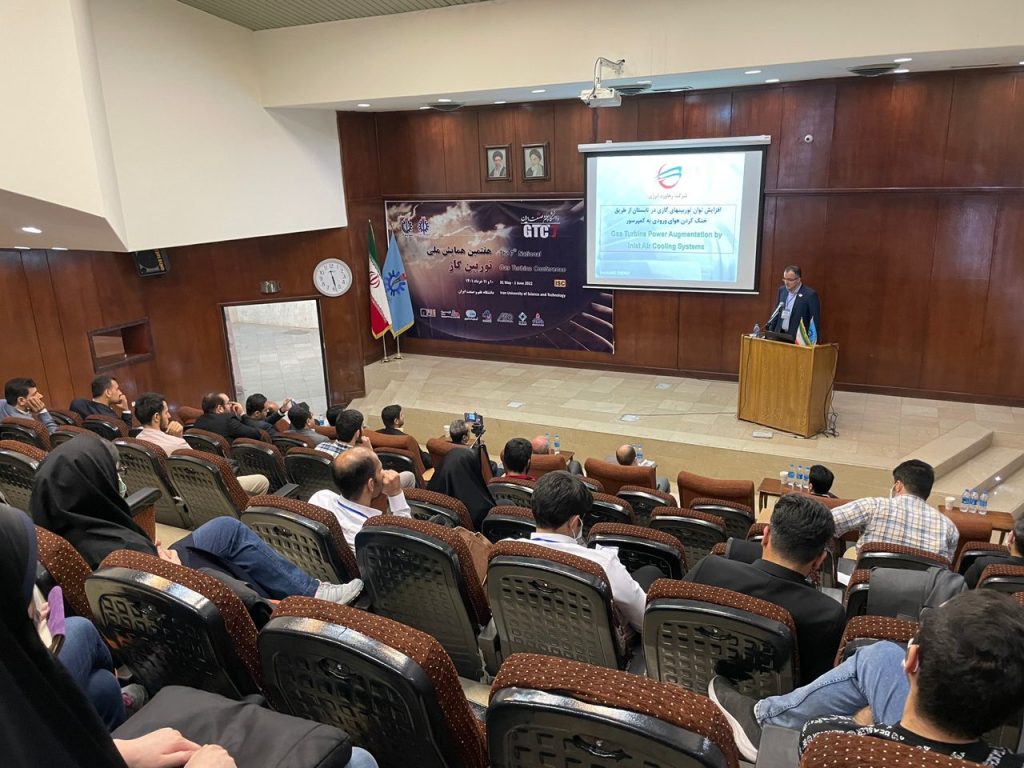 The 7th National Gas Turbine Conference was held on 10th and 11th June 2022 at Iran University of Science and Technology. In this scientific and industrial event, Rahavard Energy Company, as the EPC contractor of gas turbine inlet air cooling systems, had an active presence in the exhibition as well as conference sessions, and the company's experts discussed and exchanged information with respected visitors from the powerplants, oil & gas industries, universities and research institutes.
In the closing ceremony of this conference, the managing director of Rahavard Energy Company, Mr. Hamid Ebrahimpour introduced the cooling technology of gas turbine inlet air and the experiences and achievements of this company in this field. Referring to the lack of resources in recent years to increase the country's electricity production capacity, he suggested upgrading the power of turbines through inlet air cooling systems as a quick and cost-effective solution that can compensate for part of this shortage.
At the end of this conference, the efforts of Rahavard Energy's team were appreciated by presenting a certificate of appreciation.
.